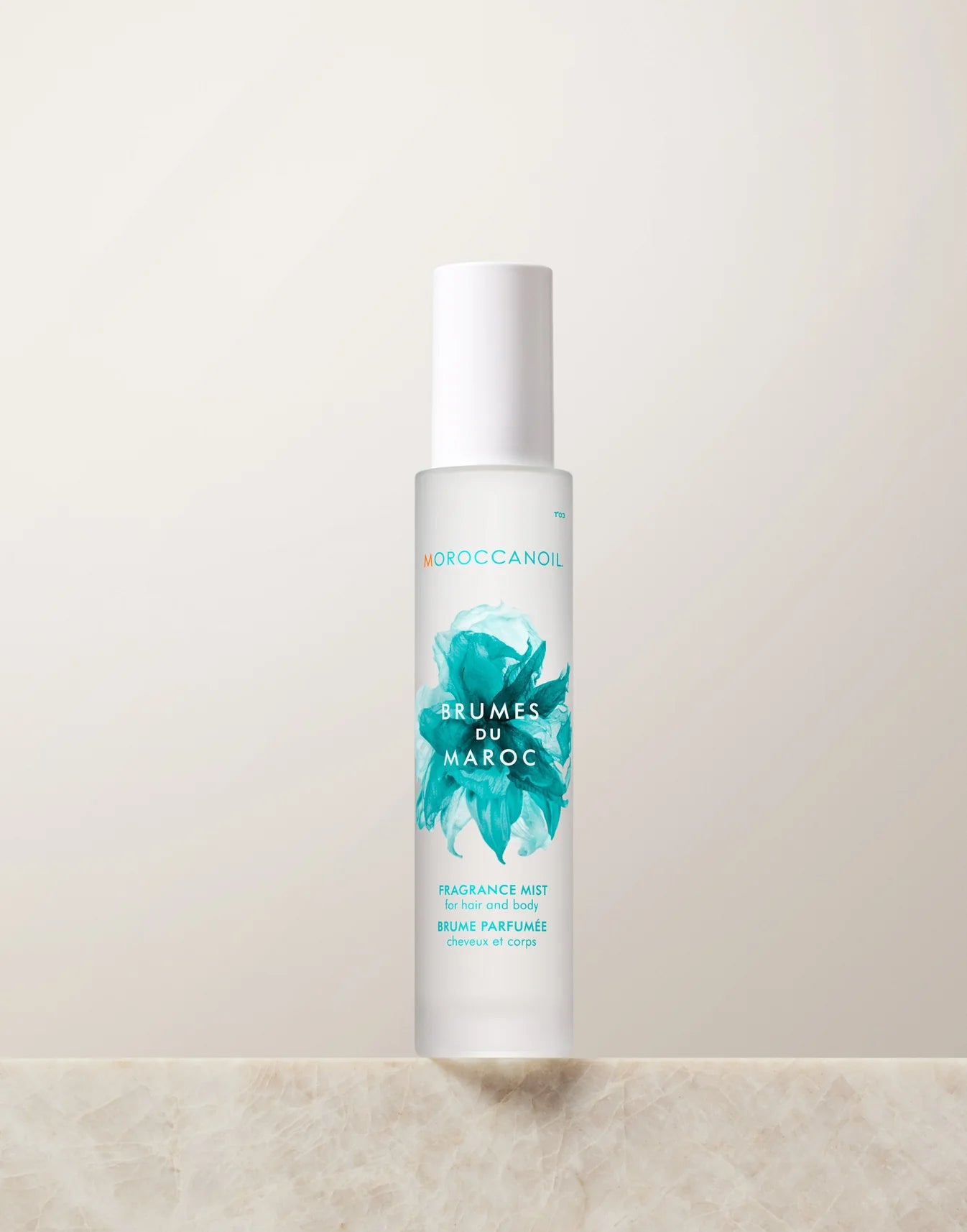 Hair & Body Fragrance Mist 3.4OZ
Featuring the Moroccanoil signature scent.
A lightweight, refreshing mist featuring our iconic signature scent, a blend of spicy amber and sweet floral notes. Our most-requested product ever.
Introducing our first-ever fragrance offering, Brumes du Maroc Hair & Body Fragrance Mist. Featuring our iconic signature scent—a blend of spicy amber and sweet floral notes—this refreshing mist transports you to the Mediterranean with every spritz. The lightweight formula also includes antioxidant-rich argan oil and Vitamin E to nourish and hydrate, plus UV absorber technology to help protect and preserve the hair. Use throughout the day as a refresher for hair and body. Sulfate and paraben-free.
HOW TO USE
Hold 8-10 inches (20-25 cm) from hair and body; spray as often as needed. Can be sprayed directly on hair, skin, and clothing. Ultra-fine mist won't disrupt hairstyle.
3
Hair & Body Fragrance Mist 3.4OZ
Store Details
Product Subscriptions
Products are automatically delivered on your schedule. No obligation, modify or cancel your subscription anytime.
Shipping & Pick up
All orders are processed within 1 to 3 business days. If there is a significant delay on your order from our part we will be contacting you by phone or email. If the delay is caused by the postal service, you must file a claim with the shipping company. We do not make refunds or returns. 
Pick ups are free and are available to pick your package in our store in Plaza Bayamón Mall Hato Tejas (next to Costco).
Order Tracking
When your order is dispatched from our store or storage you will receive an email with shipping confirmation and your tracking number. All orders contain a tracking number.
Get in touch
Instagram/ FB @topnailbar
Phone 787-334-0101
Email: info@topnailbar.com